NewOrleansChurches.Com®
Photography by John and Kathleen DeMajo
SAINT MAURICE CATHOLIC CHURCH
605 St. Maurice Ave, New Orleans, LA.
Parish established 1852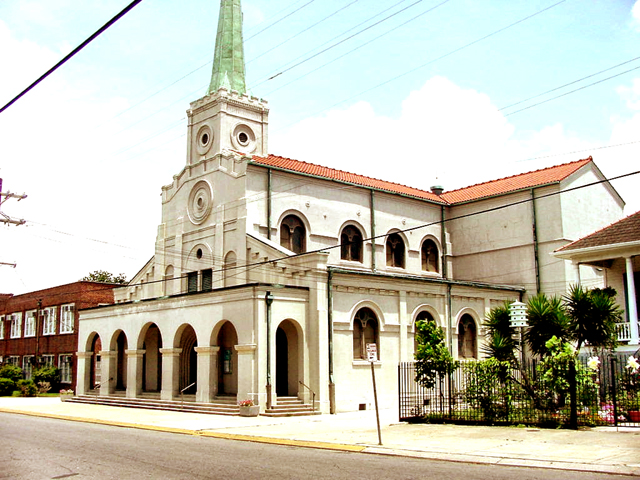 The photos on this page are pre-Hurricane Katrina. Per New Orleans Times Picayune, this church and all associated property is listed for sale.
HISTORY OF SAINT MAURICE PARISH
The Catholic community of St. Maurice was founded Nov. 7, 1852. Father Charles Mangin, who was an assistant priest at the Ursuline Convent, celebrated a Mass at Faubourg LaCourie near the military installation which is now Jackson Barracks. The mass was celebrated in the home of a parishioner who had allowed his home to be used as a chapel.
The present St. Maurice Church was completed in 1857 and solemnly blessed on Dec. 13, 1852. The property, consisting of five lots bounded by Royal, St. Maurice, Tricou and Chartres streets, had been purchased in 1852 for the church . Even though the parish was located in New Orleans, it served the residents of upper St. Bernard and is still considered an important part of the St. Bernard community.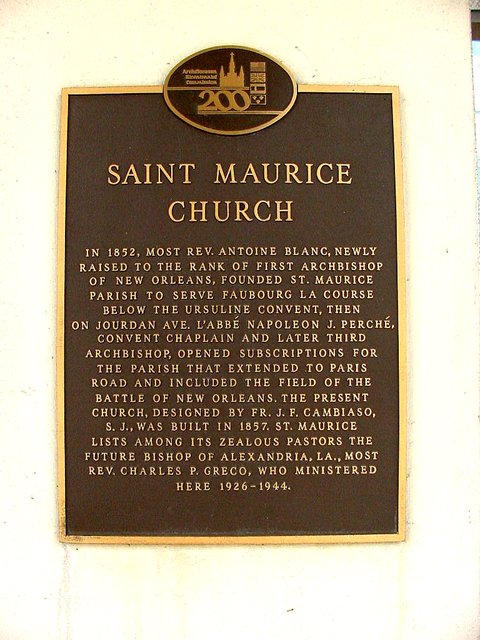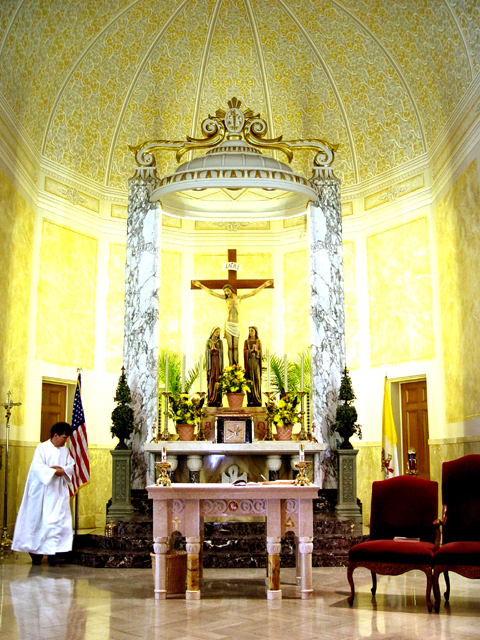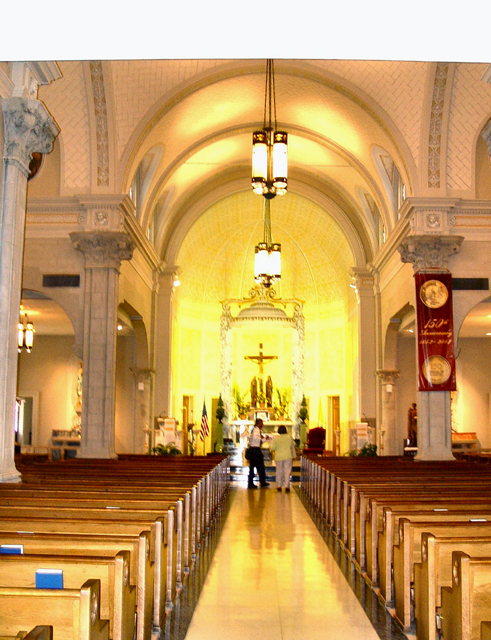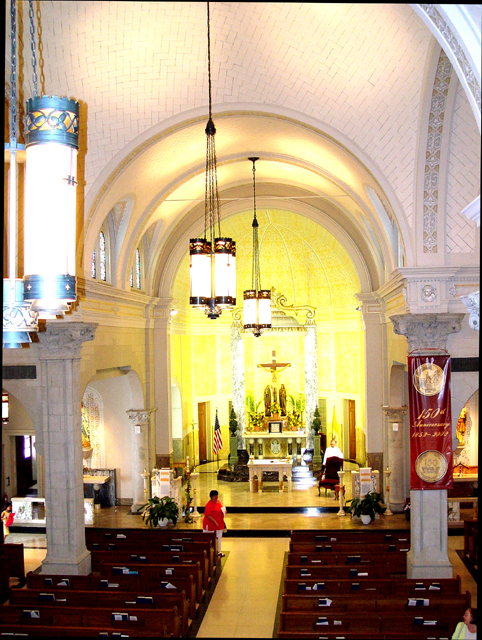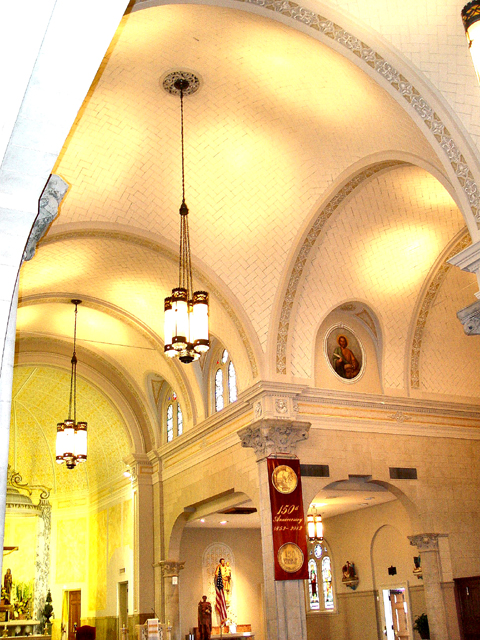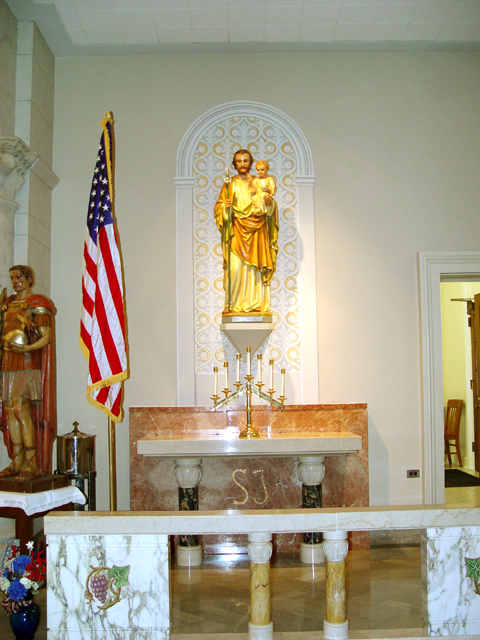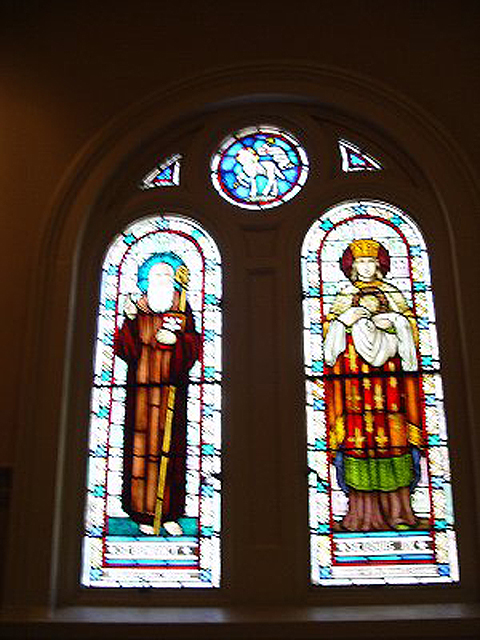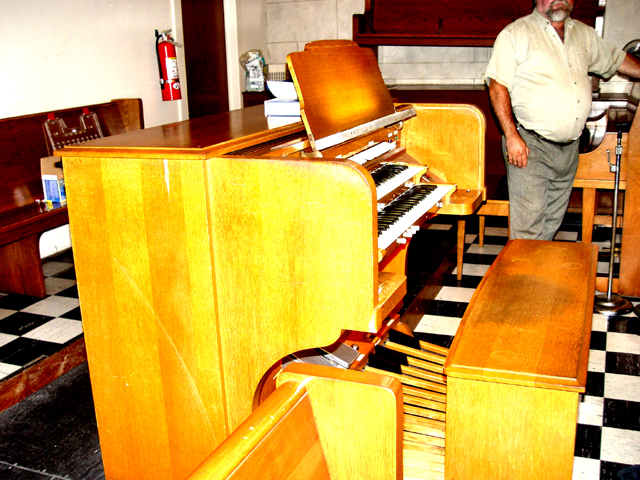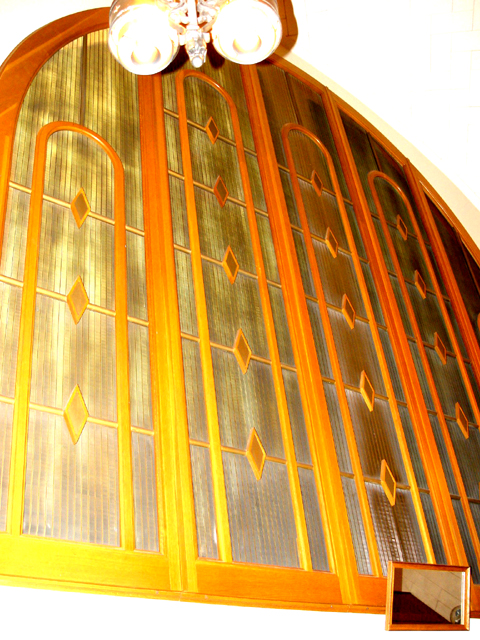 Shown above are the console and grill for the 12 Rank Wicks pipe organ.
ORGAN HISTORY
The history of St. Matthias Church indicates that the first organ installed was a 1920's Reuter organ which bore Opus #230. That instrument was an electro-pneumatic organ of unknown specifications.
The organ in the church at the time these photographs were taken in 2004, was a Wicks organ, Opus #3857, a 2 manual, 3 division, 12 rank organ built in the 1950's.