NewOrleansChurches.Com®
Photography by John and Kathleen DeMajo
ST. MARY'S ASSUMPTION CHURCH
2030 Assumption Street at Josephine.
Home of the Shrine Of Blessed Francis Seelos
(Designated as a National Landmark in 1974)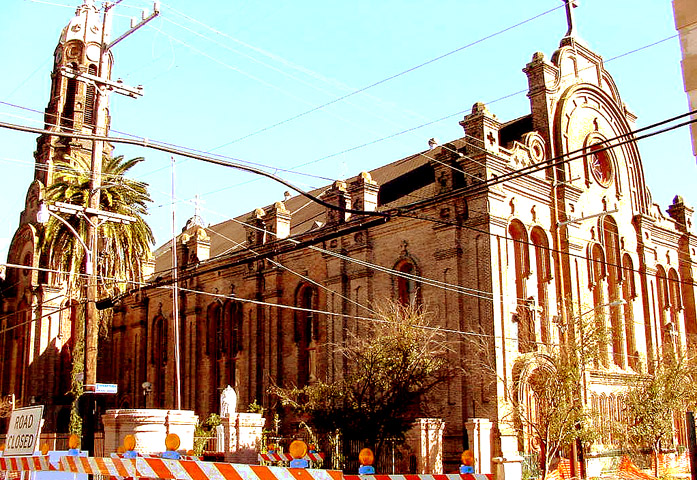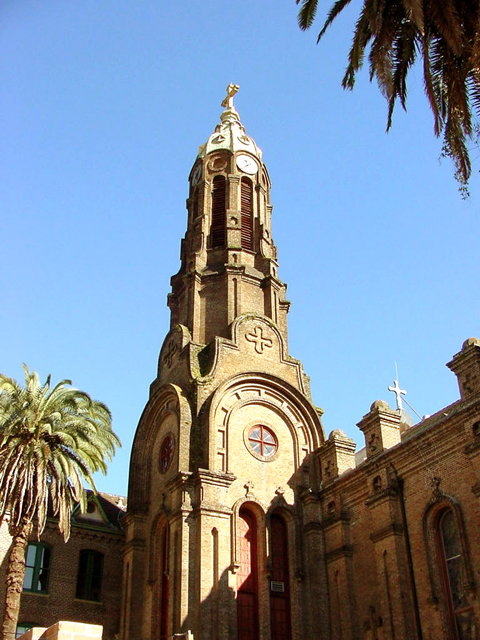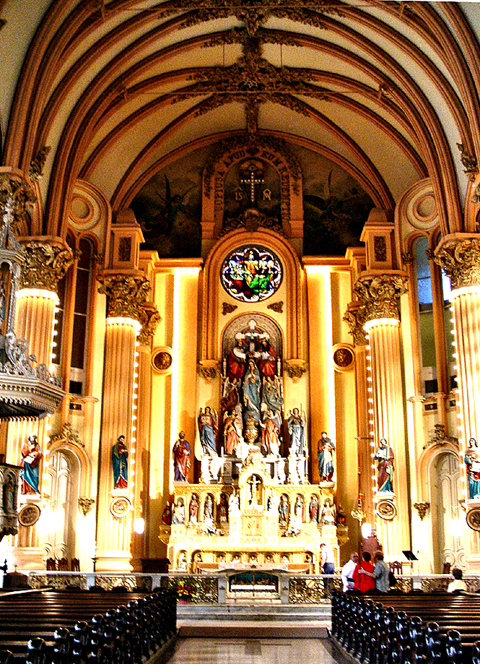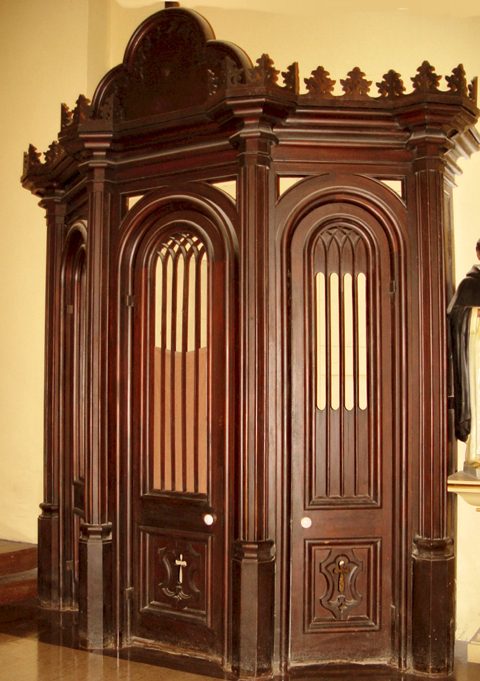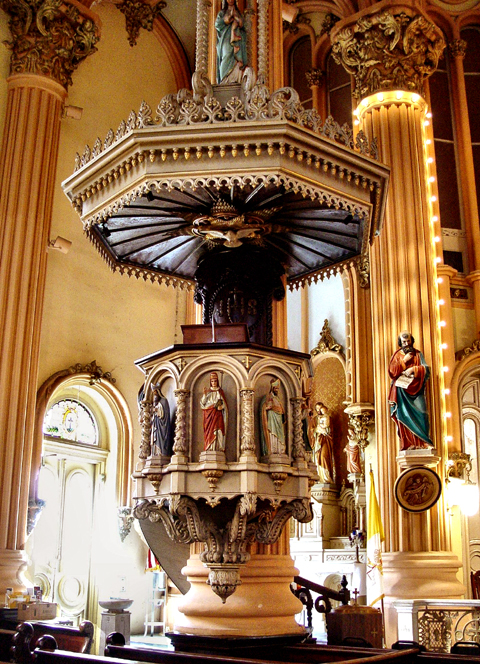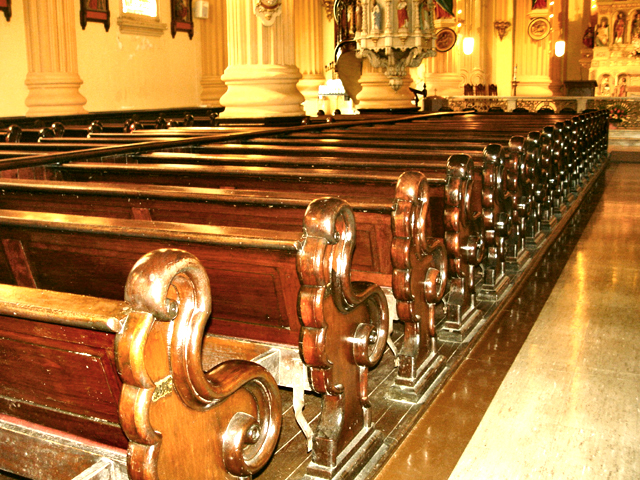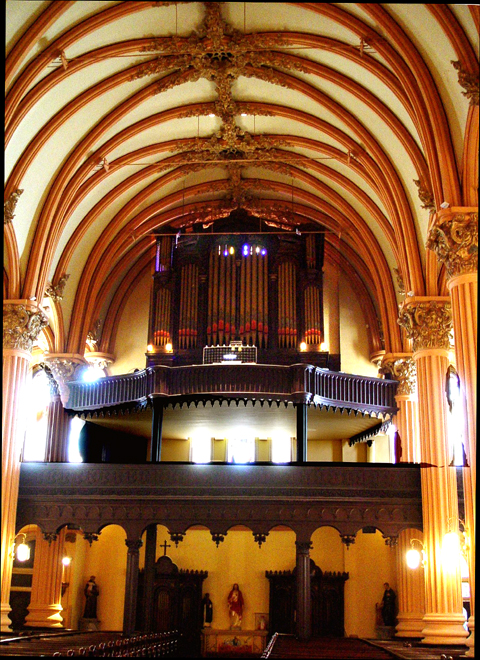 The organ at St. Mary's Assumption is an 1861 Simmons and Wilcox. It was revised, in 1900, by William Schulke, who was also performed work on the organ at neighboring St. Alphonsus. Schulke added tubular pneumatics and revised the winding system. The organ was damaged by Hurricane Betsy, but restoration was done and it was again playable for the 1989 OHS convention. Some of the pipe work had disappeared over the years, and Roy Redman replaced this with Austin pipe work that came from the original organ at Trinity Episcopal Church on Jackson Ave. Currently, the organ is on its fourth console, a 1950's vintage Moller which was recycled from St. Jude Shrine at 400 N. Rampart Street in New Orleans. The previous console was an Austin which had been installed in 1960. The organ is still used weekly for Mass and weddings. Organ specs can be viewed at the bottom of this page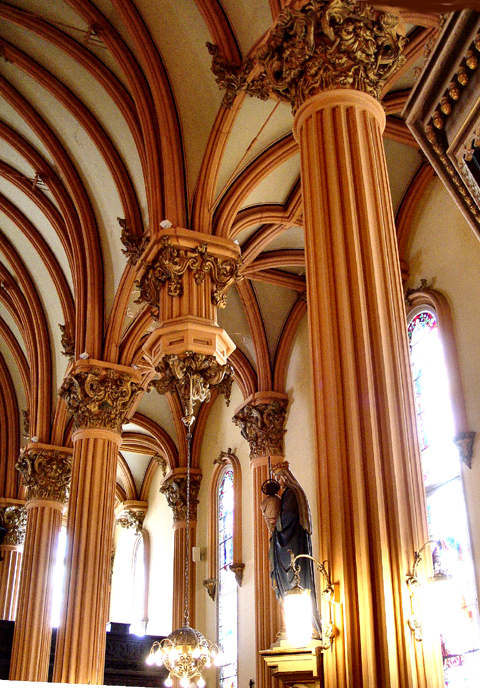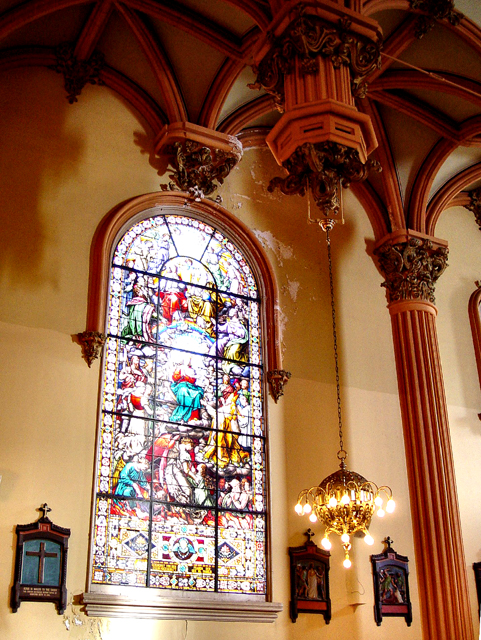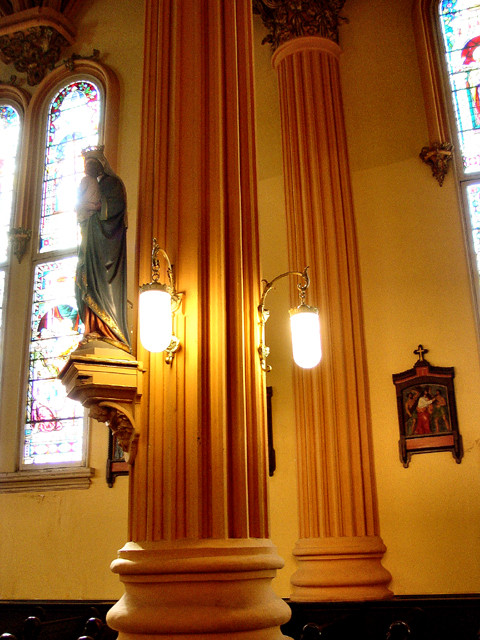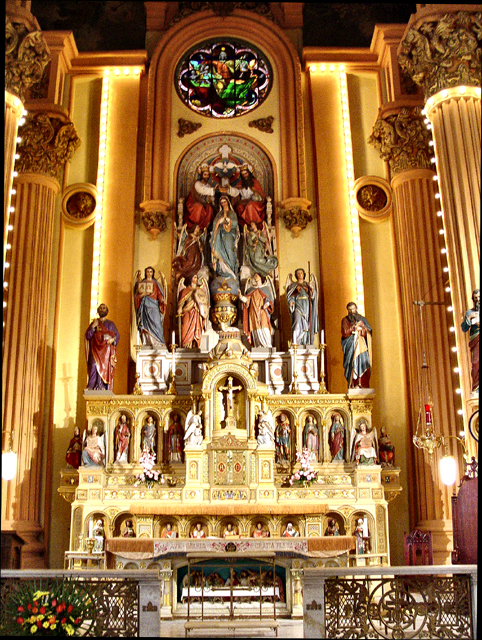 ST. MARY'S ASSUMPTION CATHOLIC CHURCH,
New Orleans, LA.
PIPE ORGAN SPECIFICATION

1861 - Simmons and Wilcox, Boston MS.
ca: 1900, William Schuelke, Milwaukee, WS. Opus 148

GREAT (58 notes)

SWELL (58 notes)

PEDAL (27 Notes)
Open Diapason 16
Bourdon 16
Great Bass 16
Open Diapason 8
Open Diapason 8
Bourdon 16
Viol Di Gamba 8
Stop d' Diapason 8
Quint 10-2/3
Dulciana 8
Viol Di Amour 8
Octave 8
Hohl Flote 8
Principal 4
Super Octave 4
Principal 4
Spitz Flute 4
Trombone 16
Harmonic Flute 4
Mixture V
Great to Pedal
Twelfth 2-2/3
Trumpet 8
Swell to Pedal
Fifteenth 2
Oboe 8
Mixture V
Tremulant
Trumpet 8
Clarion 4
Swell- Great

The Simmons and Wilcox organ was a mechanical action (tracker) instrument. It was modified to Schuelke membrane chests, and later to electro-pneumatic action.

The original console was replaced in 1960 with an Austin console. Later in 1977-78, that console was replaced with a Moller console which had been removed from St Jude's Church at 400 North Rampart Street.

Substantial work and modifications to the organ were performed by Piano and Organ Center, of Metairie, LA. during a Federally funded restoration in 1977, and the Organ Historical Society of New Orleans, along with organ builder Roy Redman of Ft. Worth, TX, have performed additional work on the instrument since that time.
Return to New Orleans Churches home page