NewOrleansChurches.Com®
Photography by John DeMajo and Kathleen DeMajo Adams
SAINT MARY'S CATHOLIC CHAPEL
1516 Jackson Avenue, New Orleans, LA.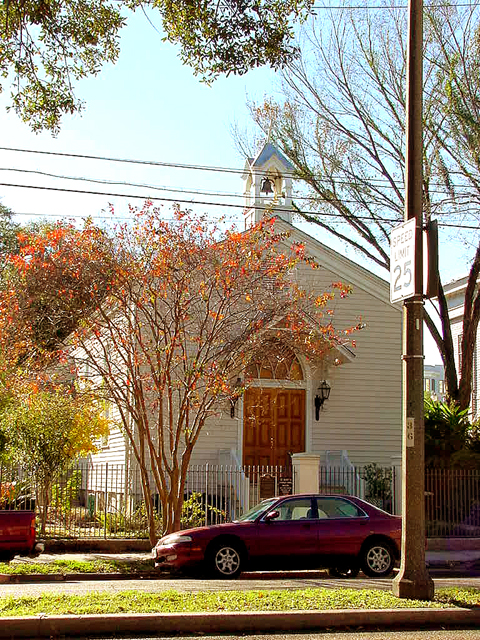 St. Mary's Chapel, constructed in 1844, was originally located on Josephine Street near Constance. The building was later relocated to St. Joseph Cemetery #1 after the 1855 dedication of St. Mary's Assumption Church. In 1997, the chapel was relocated to this site on Jackson Avenue to replace Our Mother Of Perpetual Help Chapel which was established in 1925 and had been located at 2325 Prytania Street.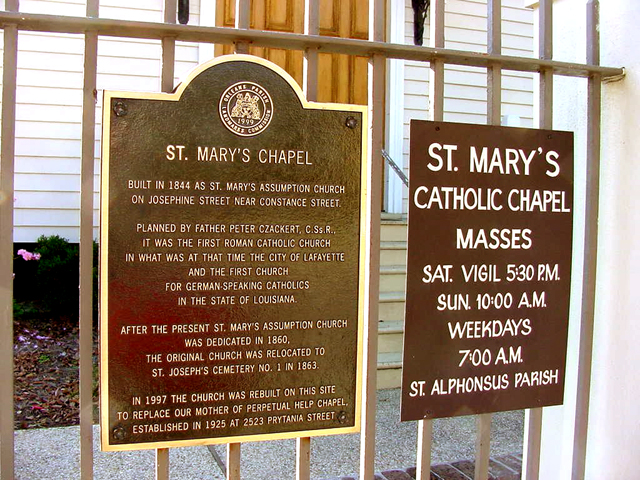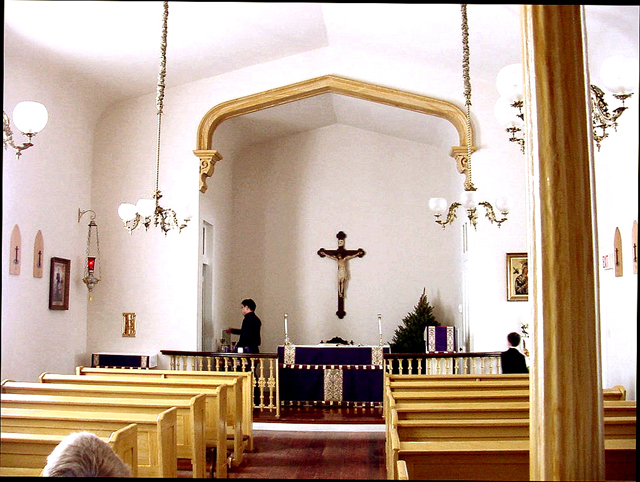 Loft showing antique Pilcher organ which was installed by Dr. James Hammann