NewOrleansChurches.Com®
Photography by John and Kathleen DeMajo
OUR LADY OF PROMPT SUCCOR SHRINE
(Located on the campus of Ursuline Academy)
2635 State St.; New Orleans, LA 70118-6399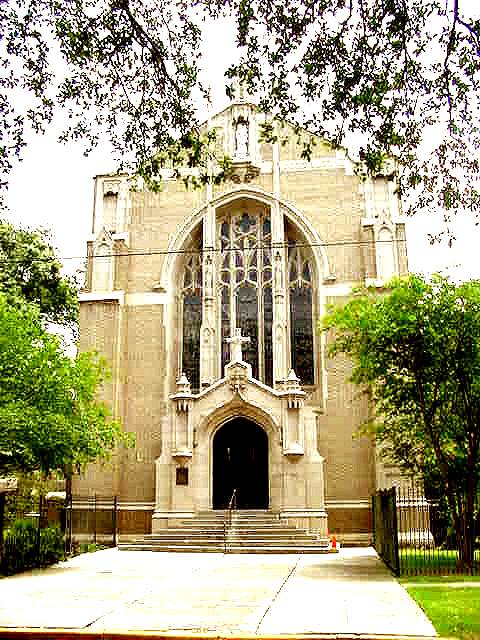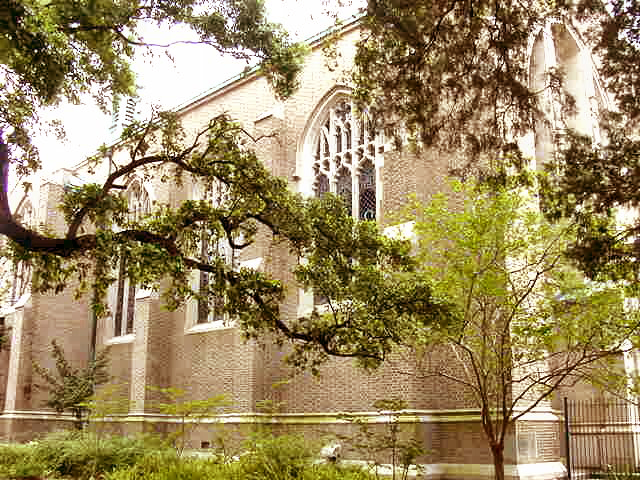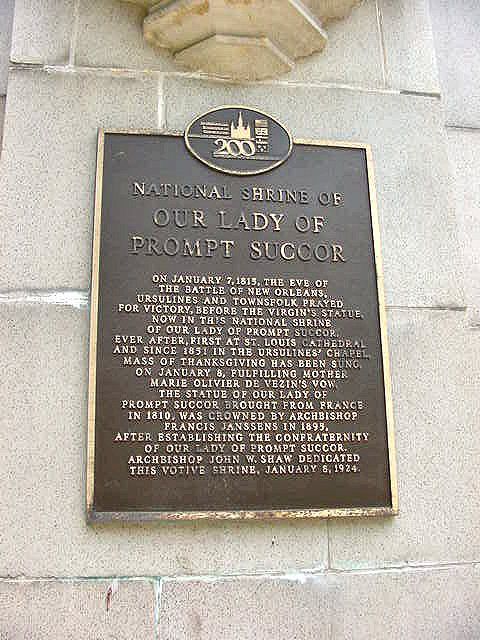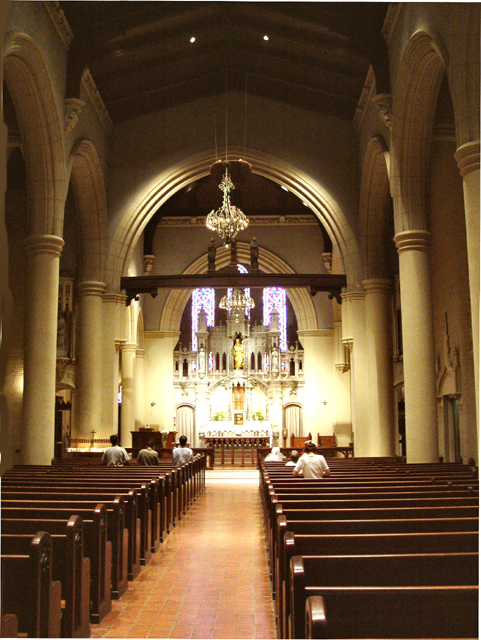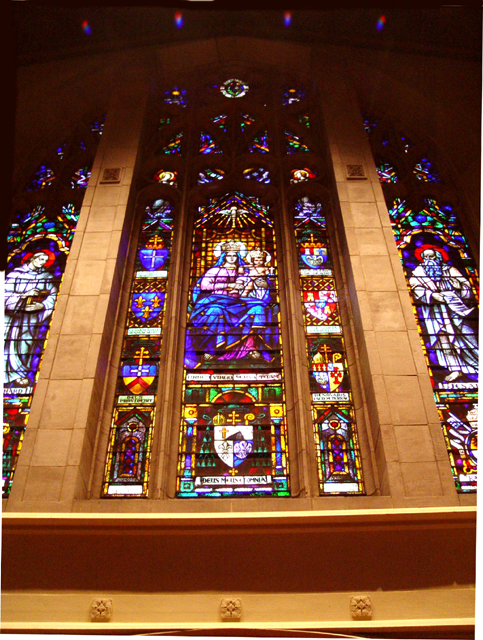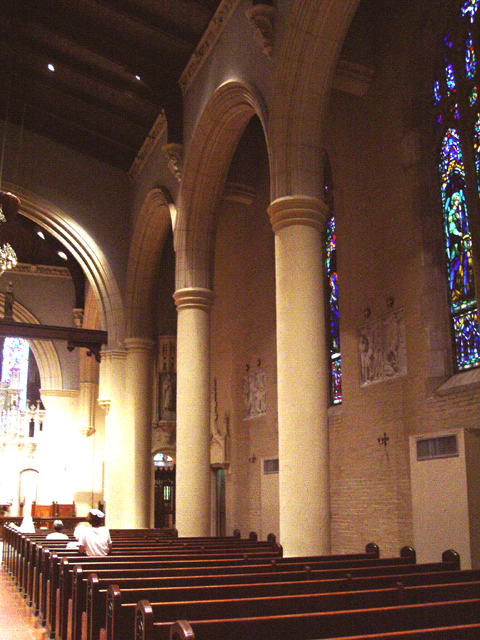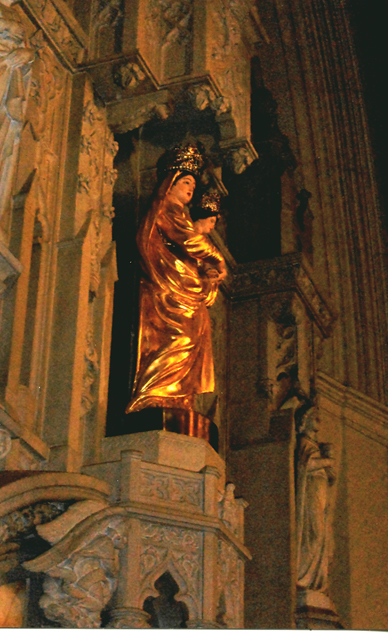 Above photo by Ellyn Orth-Meier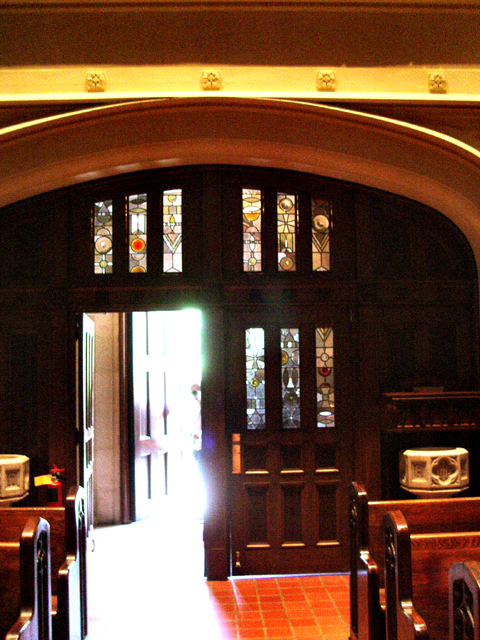 According to OUSCDB records and information from on-site visit, Our Lady Of Prompt Succor Shrine housed Wicks Organ Opus 2700 which is a 2 Manual, 7 Rank organ installed in 1946.

On a subsequent site visit on 8/4/2012, by Ellyn Orth-Meier, it was learned that the above referenced Wicks organ console had been replaced by a Johannus Electronic Organ. There are currently two Johannus organs being used at the Our Lady Of Prompt Succor and Ursuline Academy site. According to Adrian Cook, the Wicks console was water damaged and removed, and the pipes, which are still in place, were not connected to the new electronic organs. At this time, the pipe work from Wicks 2700 is abandoned in place.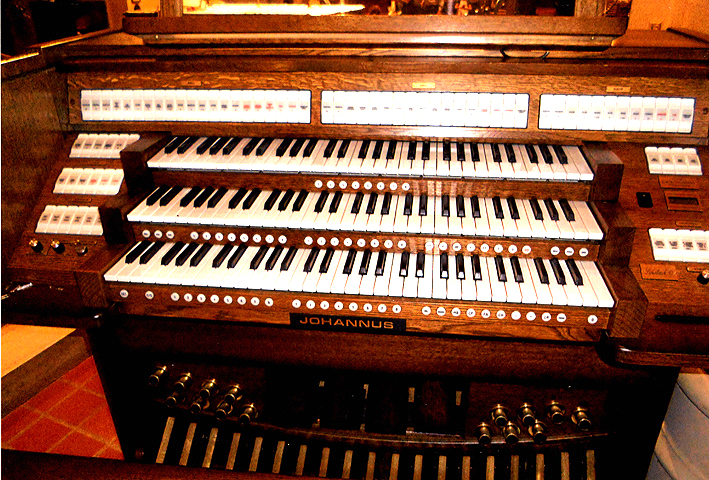 Above photo by Ellyn Orth-Meier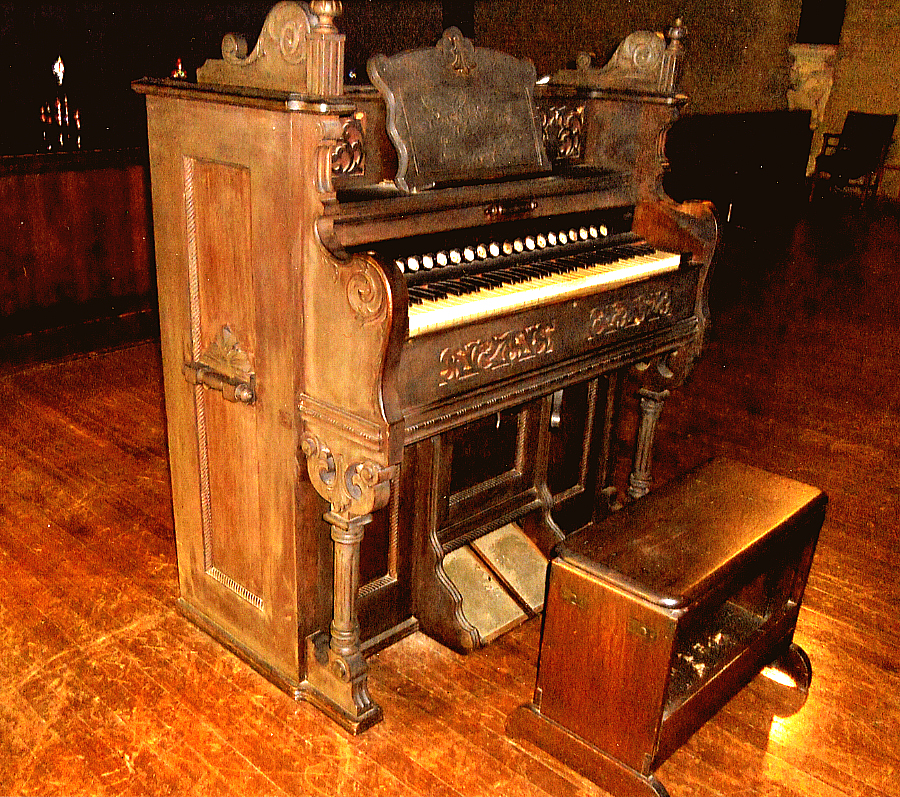 On a recent visit to Our Lady of Prompt Succor and Ursuline Academy, NewOrleansChruches.com correspond ant Ellyn Orth-Meier discovered this late 1800's Cornish organ hiding on the upper levels of the church. New Orleans Churches staff researched the instrument and found that it was, in all likelyhood, used as a second organ at the Ursuline sisters' second New Orleans convent which was located near the Industrial Canal. That convent and school was also the original home of the historic Pilcher organ which was recently restored by Roy Redman and installed in the original Ursuline chapel (St. Mary's Italian Church) in New Orleans' French Quarter. To view or download a catalog and spec sheet on the Cornish organ, click here. Note: that Adobe Acrobat Reader is required to view this file.
Return to New Orleans Churches Index