NewOrleansChurches.Com®
Photography by John and Kathleen DeMajo
MOUNT ZION UNITED METHODIST CHURCH
2700 Louisiana Avenue, corner Magnolia St., New Orleans, LA.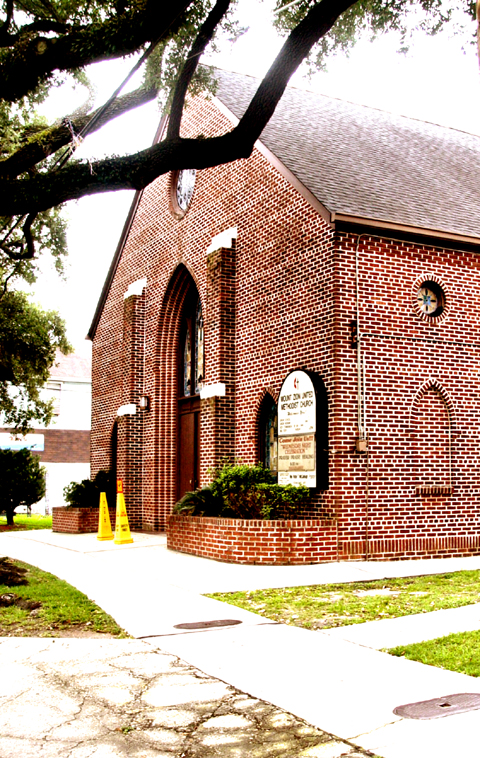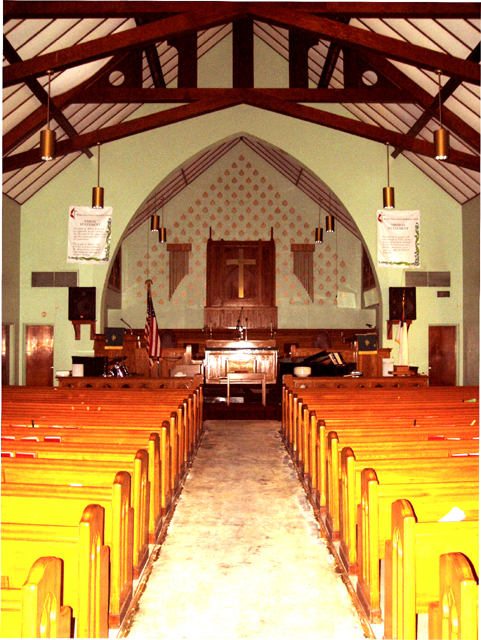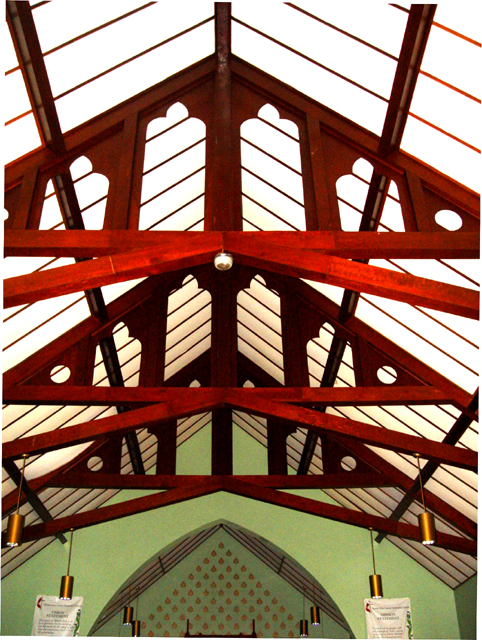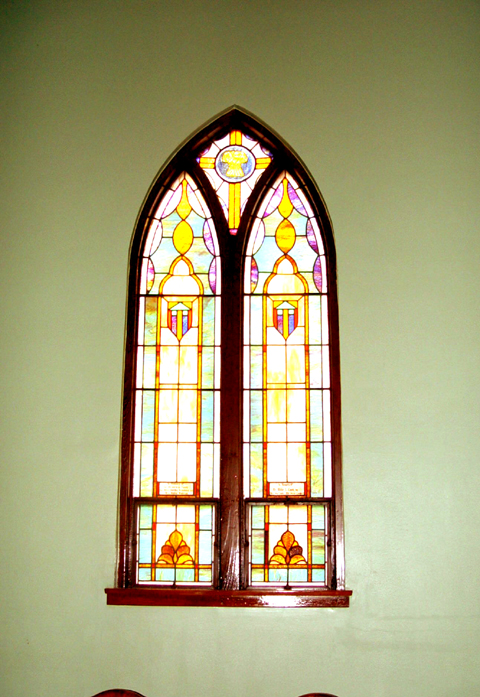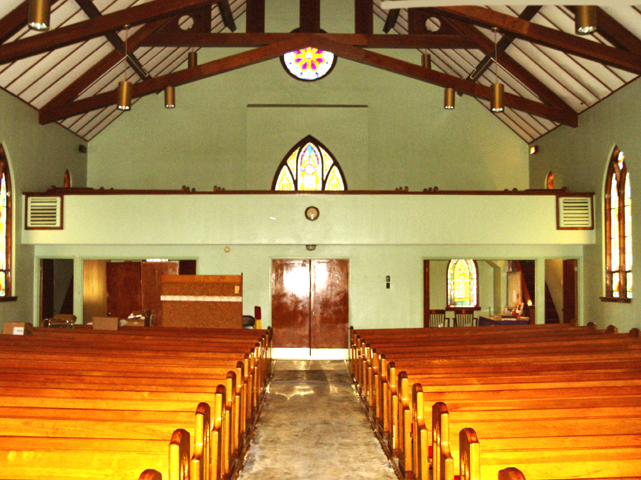 On Sunday, July 25, 2005, the church celebrated its 135th year of operation.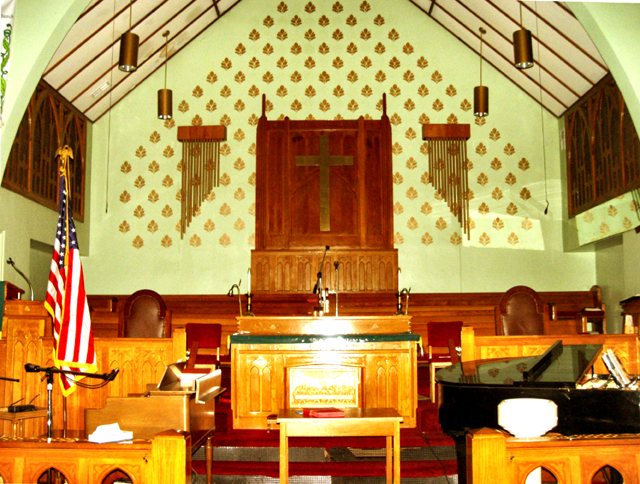 Although the church now uses an electronic organ and a grand piano for worship, the grills shown at the upper right and left of the photo above originally housed a two manual, seven rank Wicks pipe organ (Opus 3247) constructed in 1952. At this time, it is not known if the pipe organ is still in the chambers.