NewOrleansChurches.Com®
Photography by John and Kathleen DeMajo
MEMORIES OF
SAINT FRANCES XAVIER CABRINI CATHOLIC CHURCH
5500 Paris Avenue, New Orleans, LA.
NOTE: THIS CHURCH WAS DESTROYED IN HURRICANE KATRINA AND NO LONGER EXISTS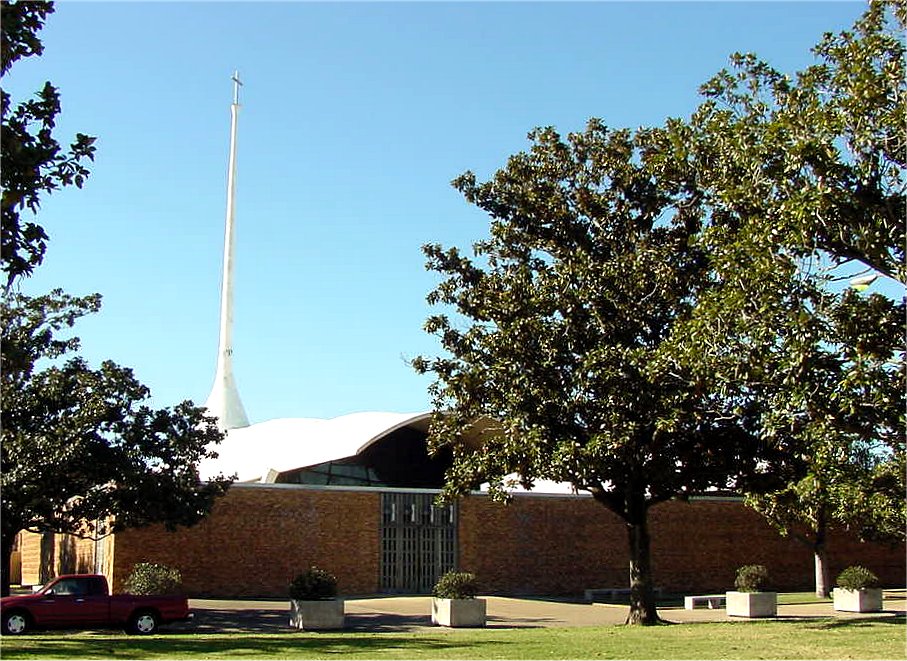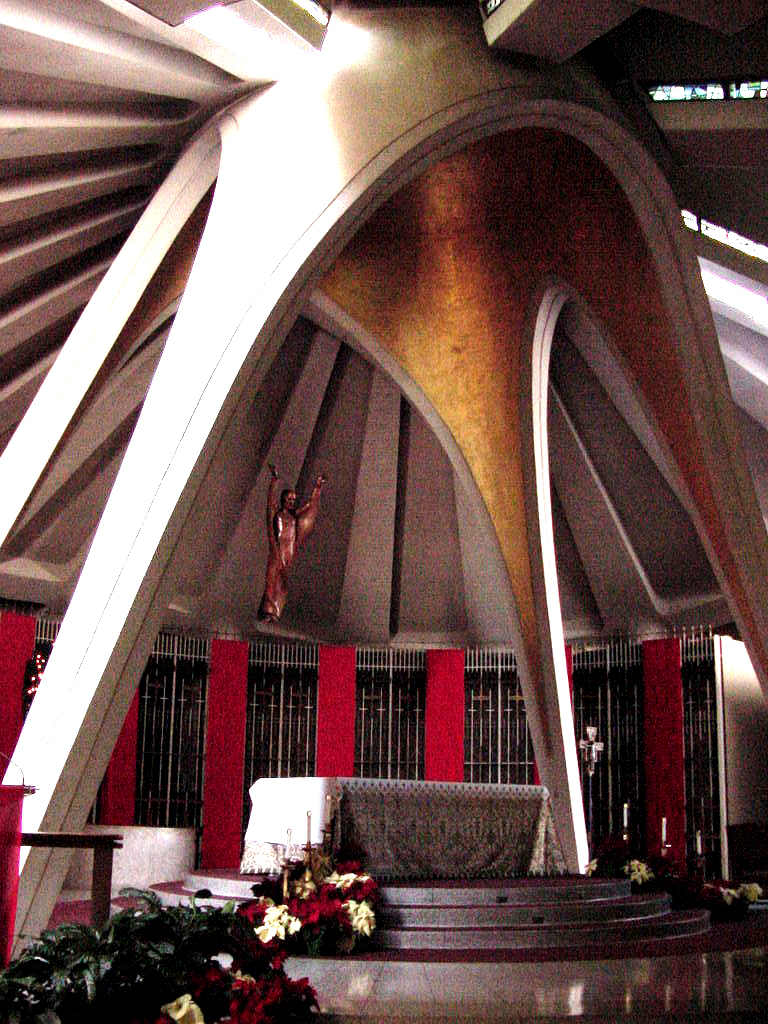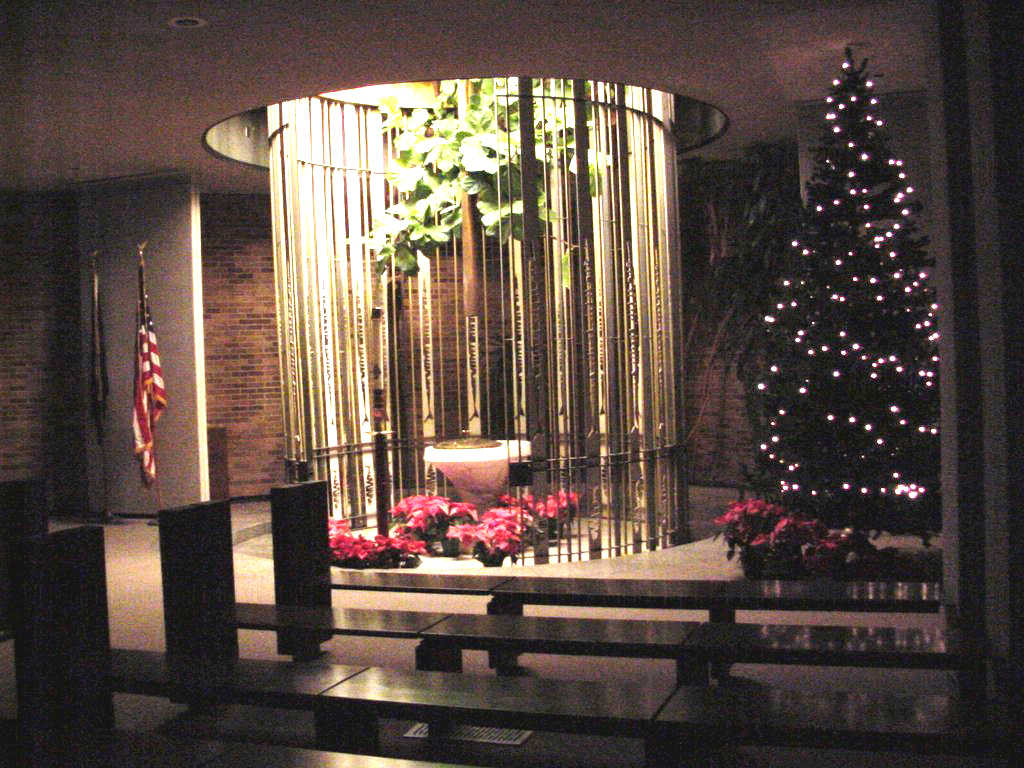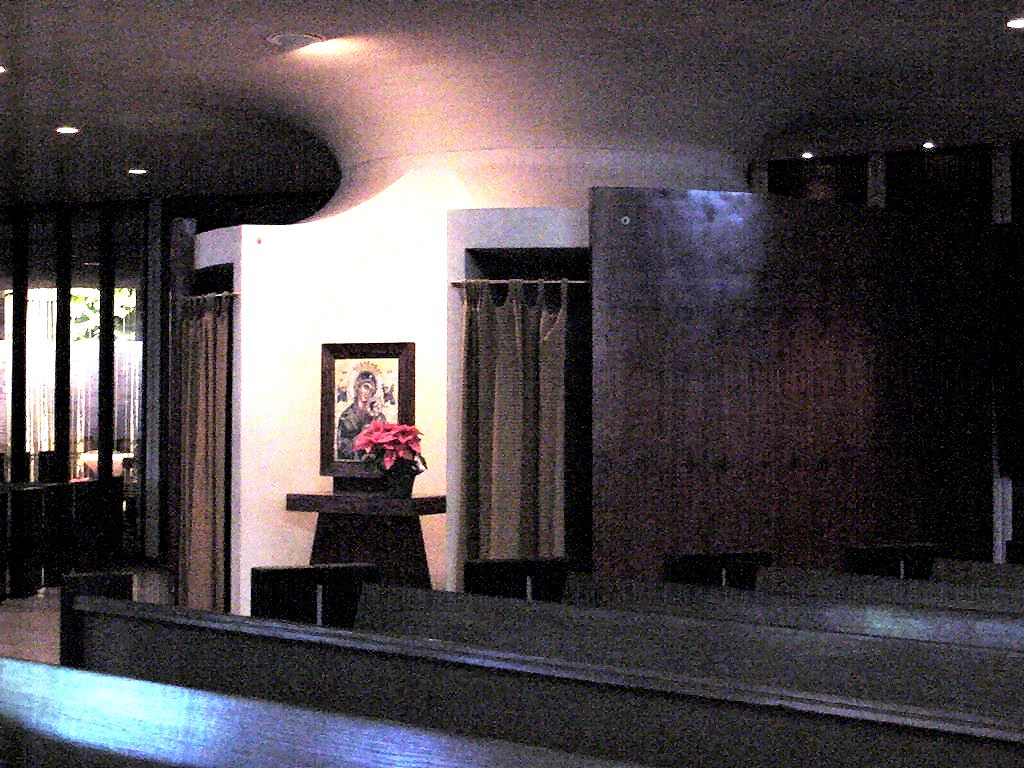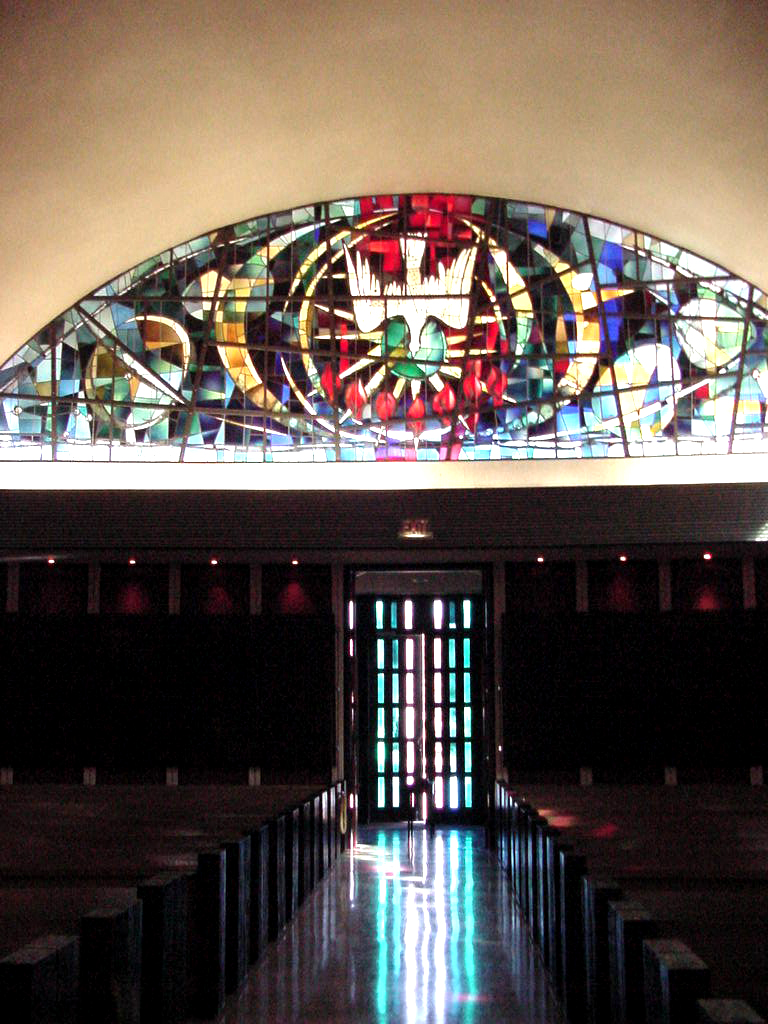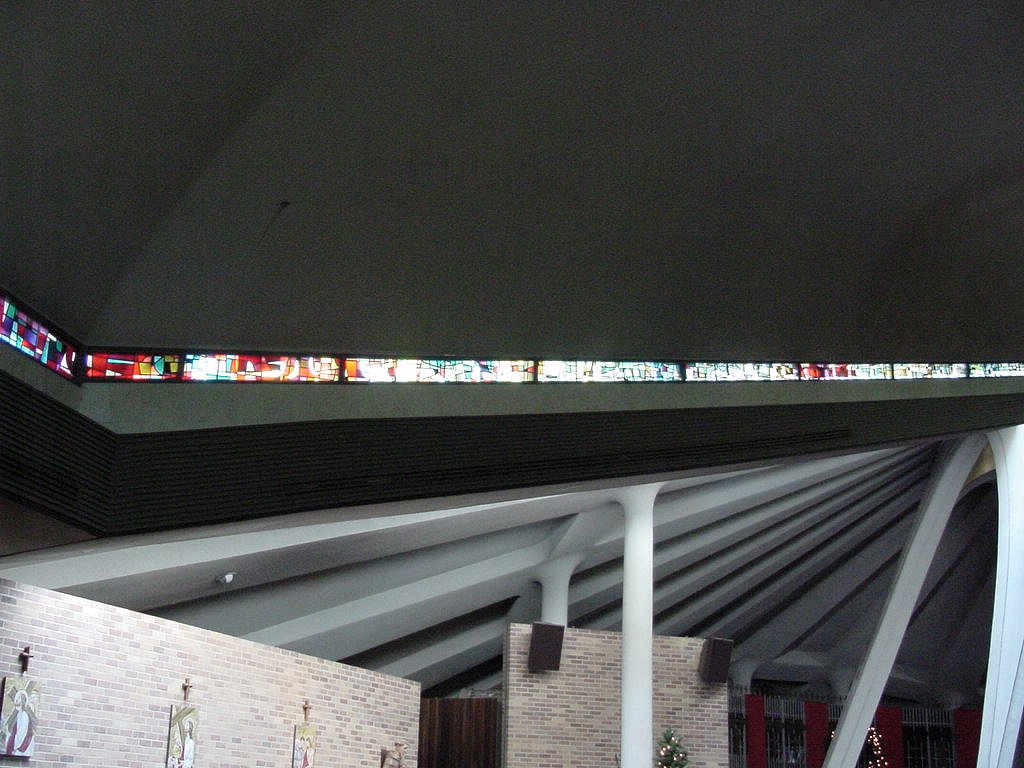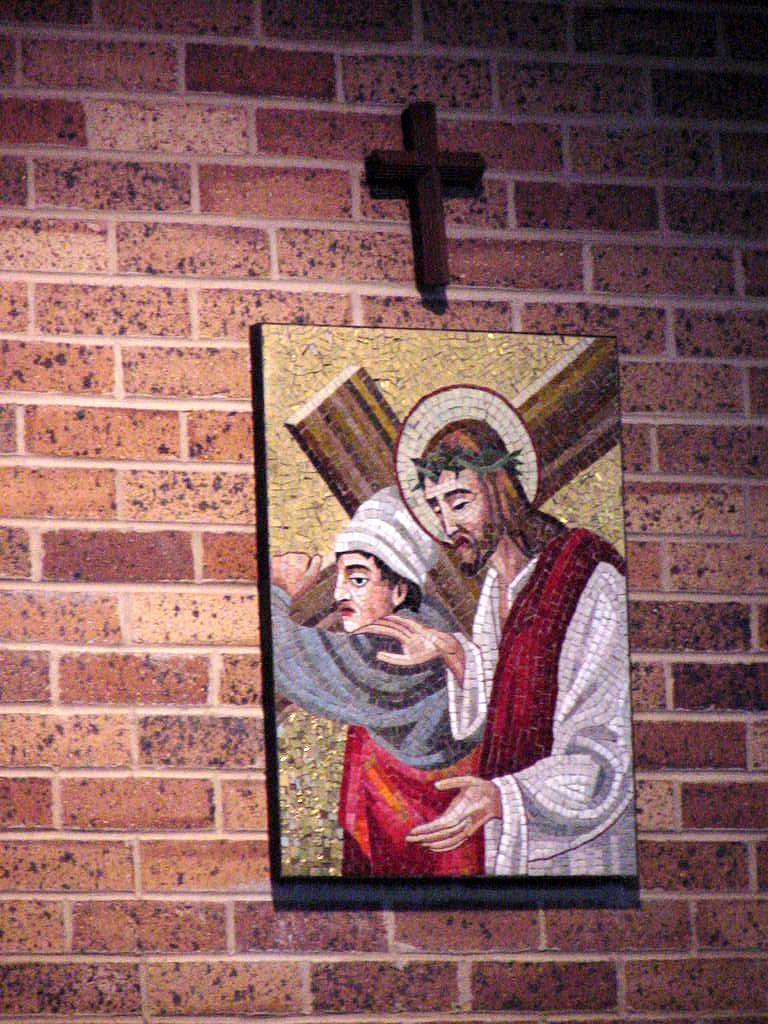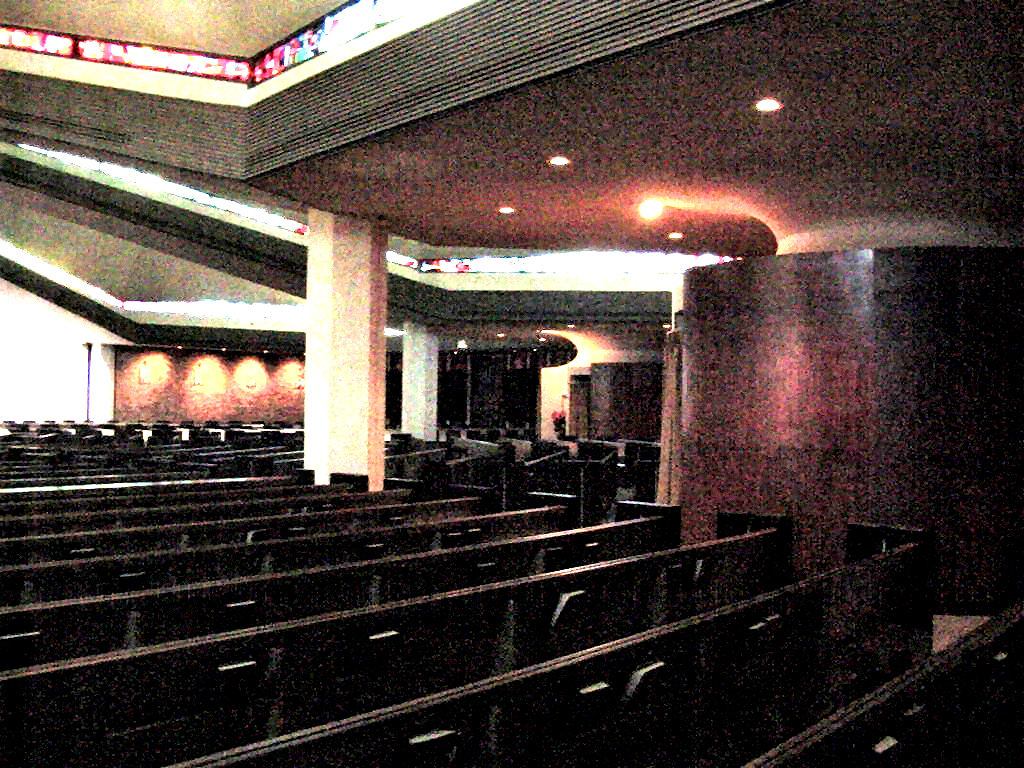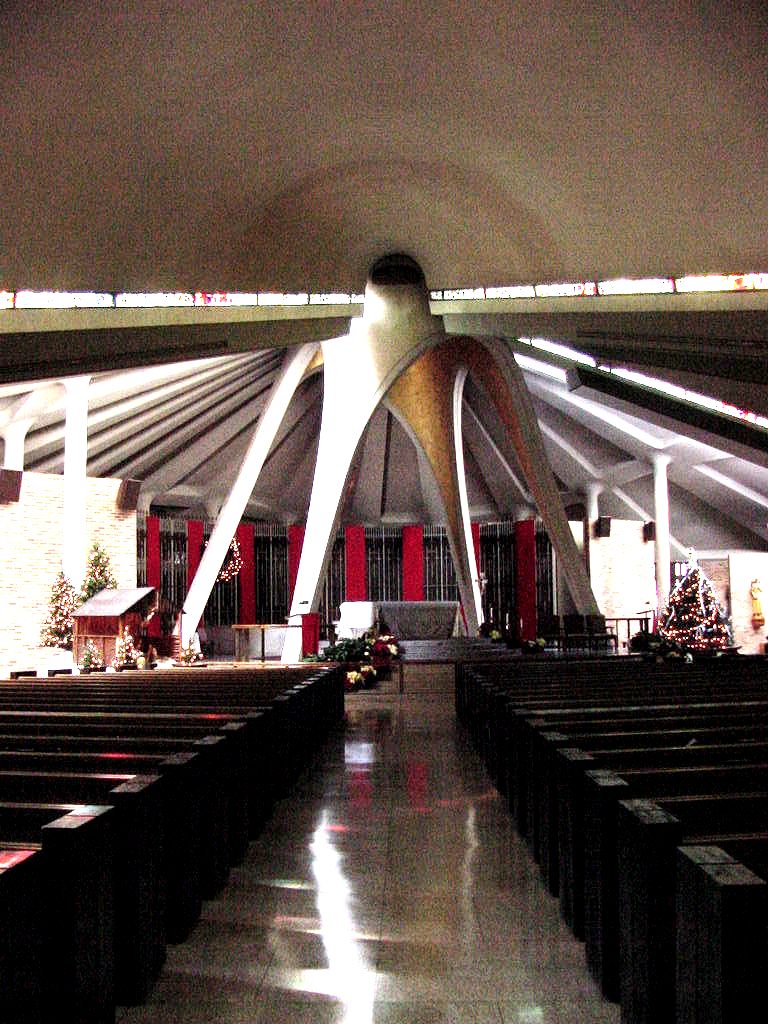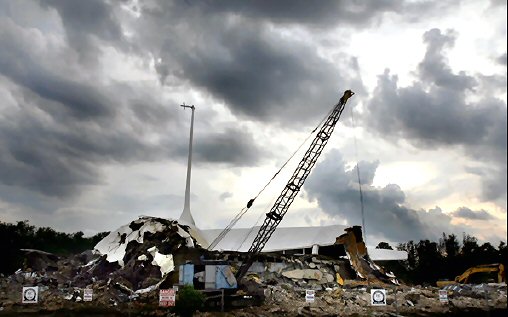 The church building was severely damaged in 2005 by the flood that resulted when the London Avenue Canal levee failed following Hurricane Katrina. After a long battle to save the unique structure, led by Arthur Q. Davis the original architect of the building, the church was demolished to make way for redevelopment of the land. The site is now the home of Holy Cross High School which was formerly located on the banks of the Mississippi river just below the Industrial Canal.
In addition to the loss of the building and numerous works of art that it housed, the church's pipe organ, (three manual Möller Opus 9632 built in 1962) was also destroyed.
.
Return to New Orleans Churches Index