NewOrleansChurches.Com®
Photography by John and Kathleen DeMajo
FELICITY UNITED METHODIST CHURCH
1816 Chestnut Street (corner of Felicity St.), New Orleans, LA.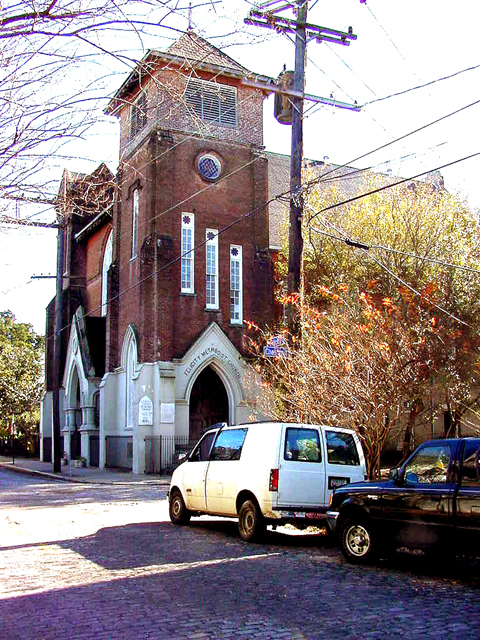 NOTE: The Felicity United Methodist Church was in danger of closing prior to Hurricane Katrina. Membership had fallen off to only a few worshipers as far back as 2004, and the congregation could no longer sustain its operation. During Katrina, a large section of the church roof was lost and the church and organ sustained substantial damage. The organ was removed in January 2006 and it was purchased by a private individual and completely restored by Redman Organ Works of Ft. Worth, TX. A photo of the restored organ is included at the bottom of this page, although the organ is no longer in the church building. At present, NewOrleansChurches.com has no further information on the status of the building, however new information on the organ is included below.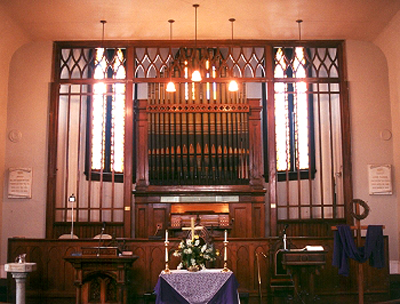 The 1886 Hook and Hastings organ as it appeared in the sanctuary of Felicity Methodist Church prior to 2005.
Specifications of the Hook and Hastings Organ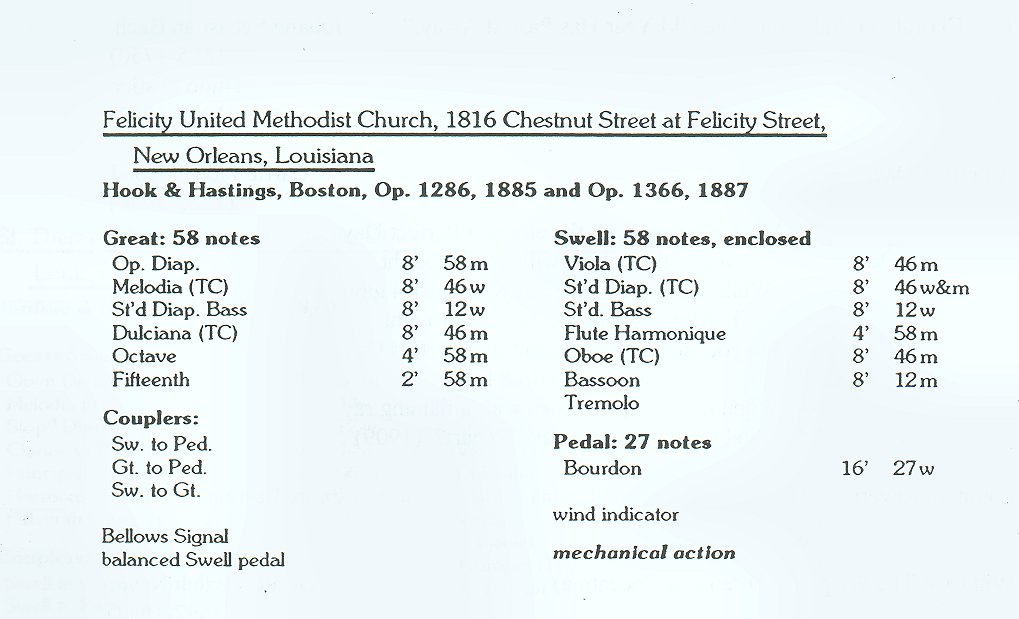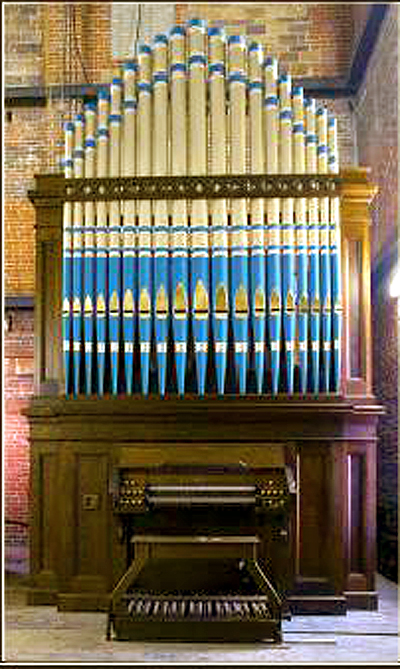 A view of the fully restored organ as it appears today. After being rescued by local New Orleans historian Rachelen Lien and organ builder Roy Redman, and following a complete rebuild by Redman's Ft. Worth, Texas organ firm, the organ was sold to The Episcopal Church Of Our Savior in Brookline, MA. This sale occurred in August of 2012.
Return to New Orleans Churches Index