NewOrleansChurches.Com®
Photography by John and Kathleen DeMajo
OUR LADY STAR OF THE SEA CATHOLIC CHURCH
1835 St. Roch Avenue, New Orleans , LA. 70117-8199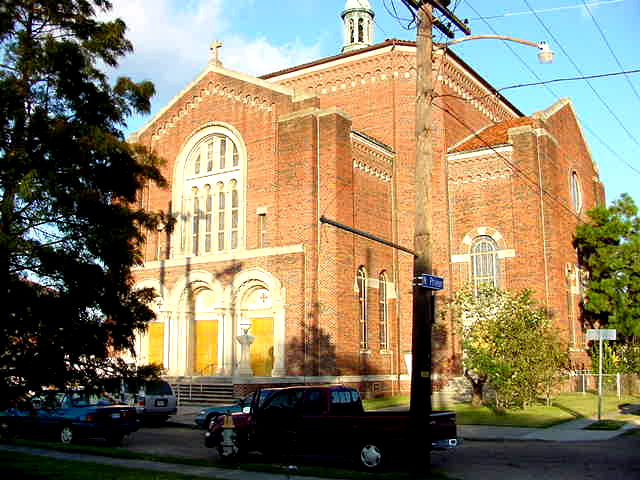 The present church building was constructed in 1931. For a complete history of the parish, please visit the church web site at www.olss-no.com or use the handy link above.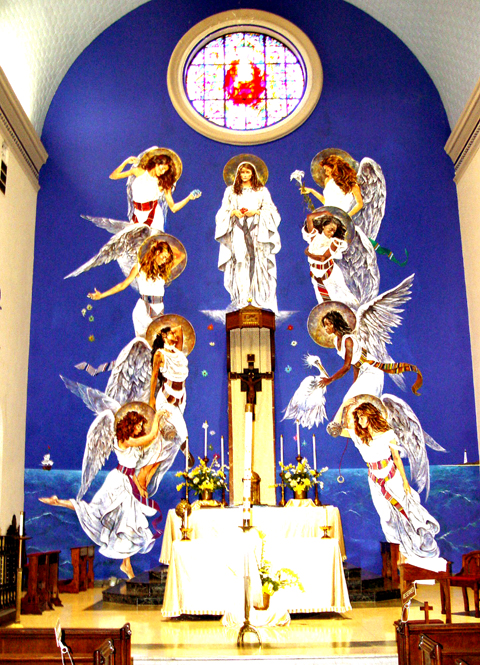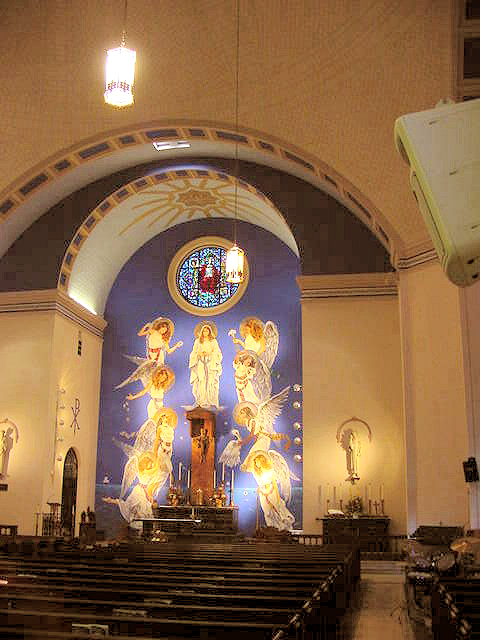 Altar with historic painting depicting Our Lady the Star Of The Sea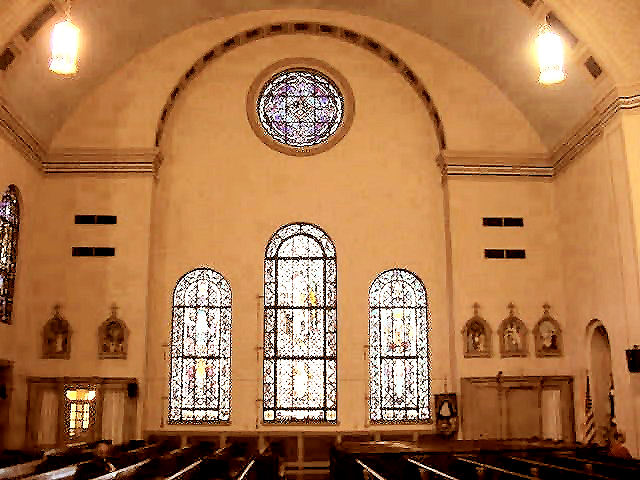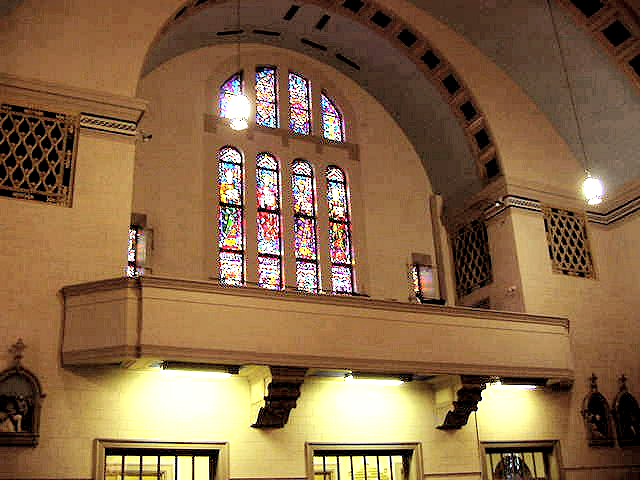 Choir loft view. Wicks organ Opus 1045 is housed in right side chamber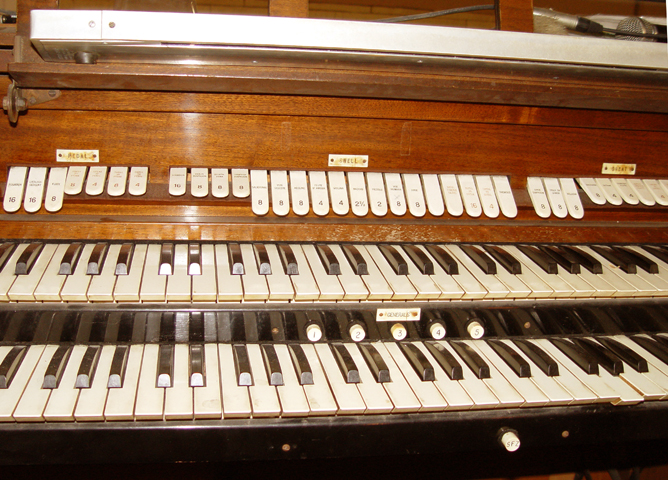 WICKS OPUS 1045- (Built 1931) Our Lady Star Of The Sea Catholic Church


GREAT

SWELL

PEDAL

Open Diapason 8
Bourdon 16
Bourdon 16
Viola d'Gamba 8
8 Violin Diapason
Lieblich Gedeckt 16
Melodia 8
Quintadena 8
Flute 8
Dulciana 8
Stopped Diapason 8
Octave 4
Salicional 8
Concert Flute 4
Vox Celeste 8
COUPLERS
Great Unison Silent
Aeoline 8
Swell to Pedal 8
Great to Great 4
Flute d'Amour 4
Swell to Pedal 4
Violina 4
Great to Pedal 8
FINGER PISTONS
Nazard 2-2/3
Great to Pedal 4
General 1 - 5
Piccolo 2
Sforz. (rev)
Vox Humana 8
Swell to Great 16
Gen. Can
Oboe 8
Swell to Great 8
blank tab
Swell to Great 4
TOE STUDS
Tremolo
Combination Set
Swell to Swell 16
Pedal Movements
Sforzando (rev)
Swell Unison Silent
Expression (bal.)
Swell to Swell 4
Crescendo (bal.)
Wind indicator, Crescendo indicator, Sforzando indicator.