NewOrleansChurches.Com®
Photography by John DeMajo and Kathleen DeMajo Adams
CABRINI ORPHANAGE AND CONVENT CHAPEL (NOW CABRINI HIGH SCHOOL)
3400 Esplanade Ave., New Orleans, LA.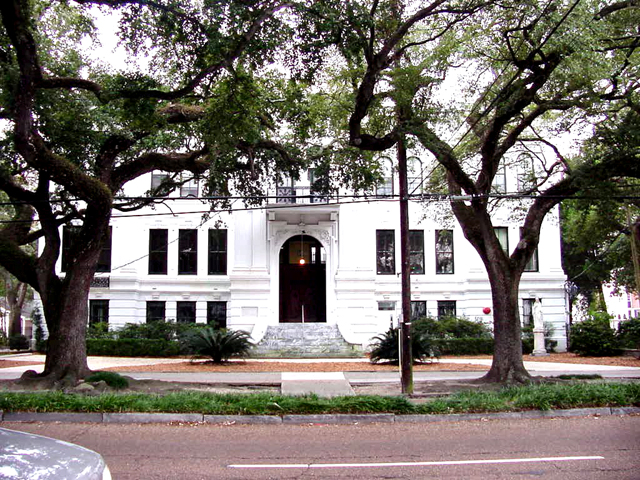 In the main building of the former Cabrini Orphanage, now a girls' high school, is an historic chapel that dates to the early part of the Twentieth-century. Mother Cabrini, (Saint Frances Xavier Cabrini), foundress of the Missionary Sisters of the Sacred Heart, founded this institution to house orphan immigrant children of New Orleans who were orphaned by the Yellow Fever Epidemic. Mother Cabrini arrived in New Orleans in 1892, and historical records indicate that she selected the property along Esplanade Avenue and, with the help of a wealthy Italian benefactor, built the main building which still houses this beautiful chapel. After her death, Mother Cabrini was elevated to sainthood in the Catholic Church, and the sisters of her order continued to be an influence on the New Orleans Italian community. In 1959, the former orphanage building and grounds were expanded to become a girls high school.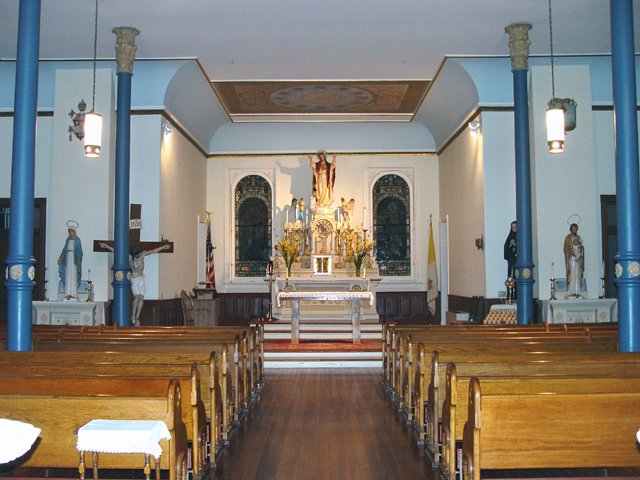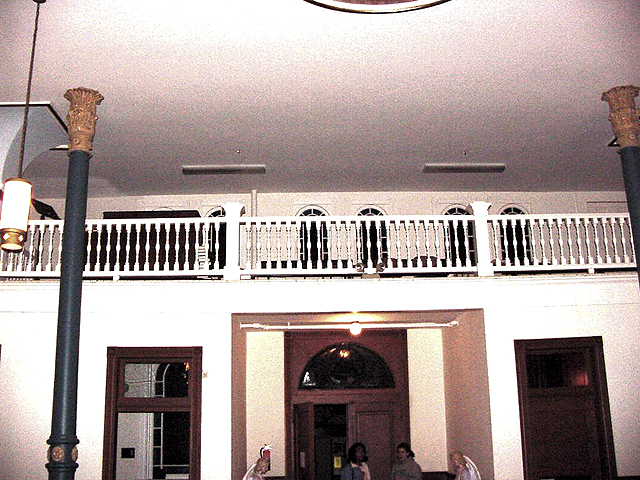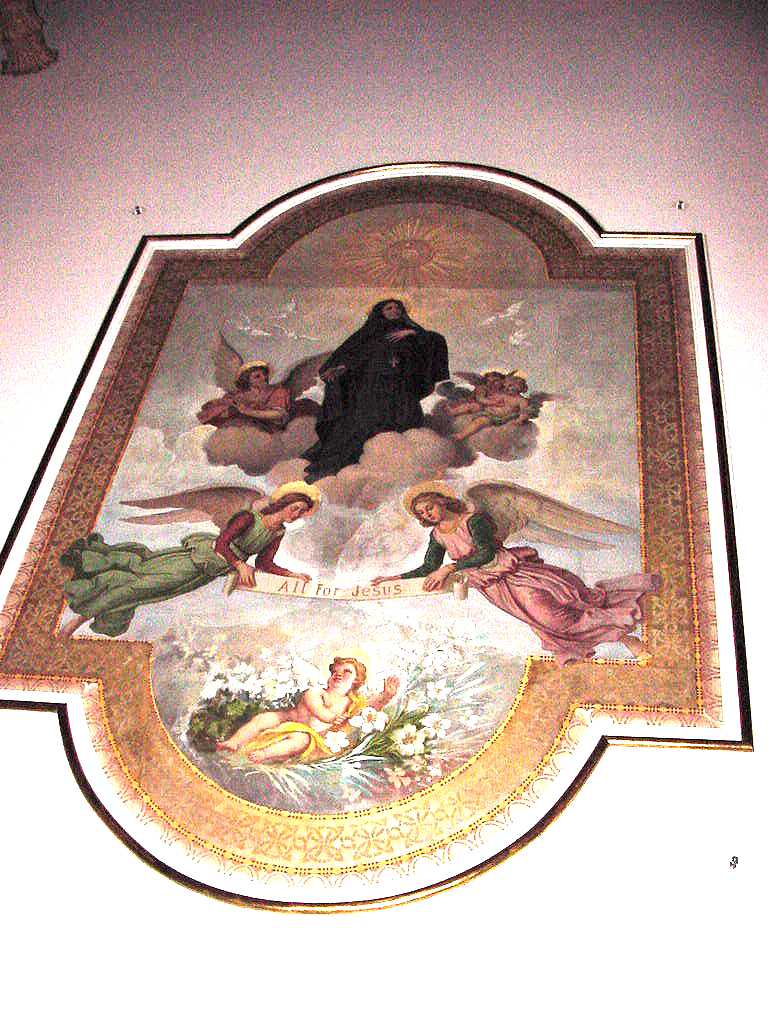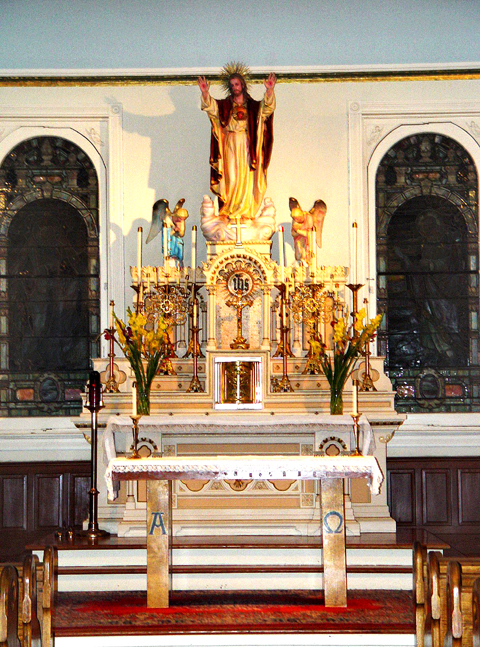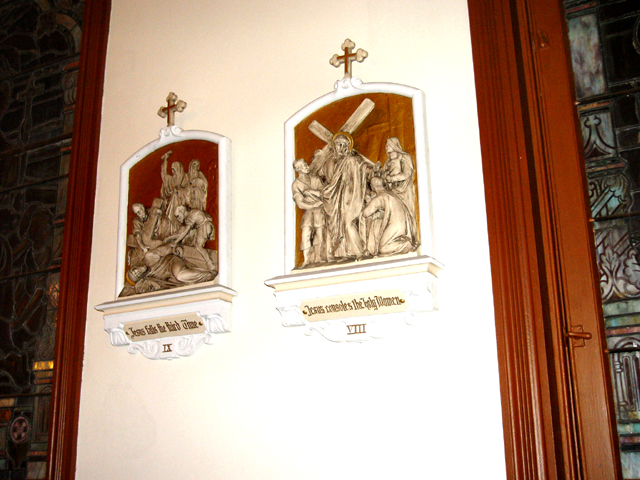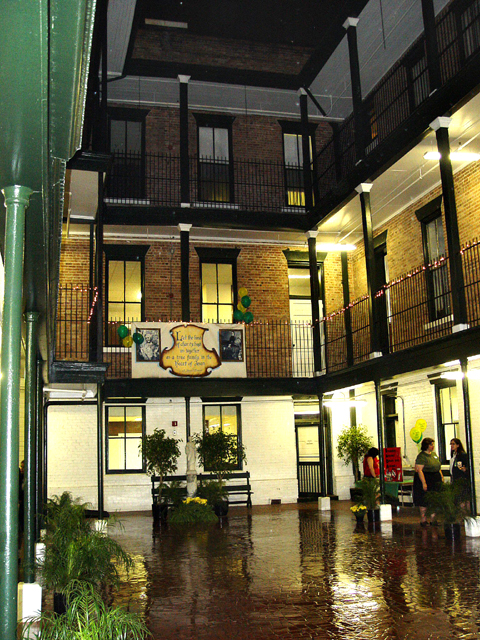 Courtyard is reminiscent of construction in many convents of Europe.
ORGAN INFORMATION
In 2001, a visual site inspection of the Cabrini High School Chapel was made. At the time, the organ in use was a Hammond C2 installed in the choir loft. That organ was in fair to poor condition and had notable distortion in the audio. It was also noted that the choir loft had evidence of there having been a previous pipe organ installation. The evidence consisted of remnants of a wind line running between the back wall of the loft and a closet below, which we believe was the location of the original blower. There is no record, however, in any of the databases, or in any of the available Opus lists that would indicate the builder or specifications of a pipe organ at that location.